INTEGRITY IN CONSULTATION, EVALUATION, AND EXPERT TESTIMONY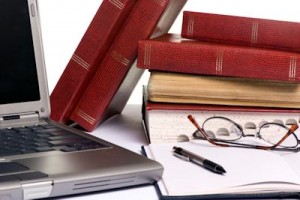 Dr. Deborah Kidd Leporowski is a licensed psychologist who specializes in the forensic and clinical psychology areas of criminal competencies, sexually violent predator evaluations and psychosexual evaluations, death penalty cases, assessment of malingering and deception, violence risk assessment, and coerced and false confessions.  Dr. Leporowski serves as a consultant and expert witness for military courts martial in the United States and abroad, consulting in particular regarding sexual assault cases, child sexual and physical abuse, domestic violence, and child pornography cases.  Dr. Leporowski holds a Bachelor of Science degree in Community Psychology, a Master of Science degree in Clinical Psychology, and a Doctor of Psychology degree in Clinical Psychology, which she received in 1992 from Nova Southeastern University. Dr. Leporowski completed an APA-approved internship in clinical psychology at the Miami VA Medical Center, which included an extended neuropsychology rotation.  Dr. Leporowski's post-doctoral residency was completed at a community mental health center in an inpatient residential treatment facility for severely disturbed adolescents.  Dr. Leporowski is currently licensed in Florida and South Carolina.
Dr. Leporowski has extensive forensic and clinical experience and has worked in the community mental health center setting, in adolescent residential treatment, as a court psychologist, in a secure forensic facility for male offenders, and as a staff psychologist at a VA Medical Center. With 29 years experience as a psychologist, she has conducted well over 10,000 evaluations of individuals and has testified several hundred times as an expert witness in the U.S. and overseas in criminal and civil courts as well as in federal court and military courts martial.  Dr. Leporowski has taught psychology courses as an adjunct professor at local colleges and universities as well as presenting continuing education courses to psychologists and attorneys.  In 2017, Dr. Leporowski completed her term in the clinical seat on the South Carolina Board of Psychological Examiners by appointment of former Governor Haley.
A RESPECTED EVALUATOR AND EXPERT WITNESS
In many hundreds of cases since 1995, Dr. Leporowski has served as a court-appointed psychological expert. She is frequently retained by offices of the public defender, federal public defender, branches of the military, private defense attorneys, regional conflict counsel attorneys, and prosecutors. Dr. Leporowski often evaluates defendants upon mutual agreement of counsel and has evaluated individuals upon referral from guardians ad litem and various private and governmental agencies. Thus, even in the most serious of cases, capital sentencing and mitigation, Dr. Leporowski's practice is divided between defense and state work.
Dr. Leporowski's focus is on accuracy and objectivity in empirically-based assessment, report writing, consultation, and expert testimony. Dr. Leporowski has the particular skill of making the relevant science of a case accessible and understandable to a jury. She has testified over 300 times in various areas of forensic psychology including:
Child Custody Cases
Child Pornography Cases
Competency to Waive Miranda
Competency to Proceed
Death Penalty Cases
Domestic Violence
Involuntary Civil Commitment of Psychiatric Patients
Juvenile Life Without Parole Re-sentencing
Intellectual Disability
Neuropsychological Sequelae of Injury
Post-Traumatic Stress Disorder
Psychological Impact of Clergy Abuse
Psychological Impact of Traumatic Events
Sanity
Sentencing
Sexually Violent Predator Risk Assessment
Violence Risk Assessment